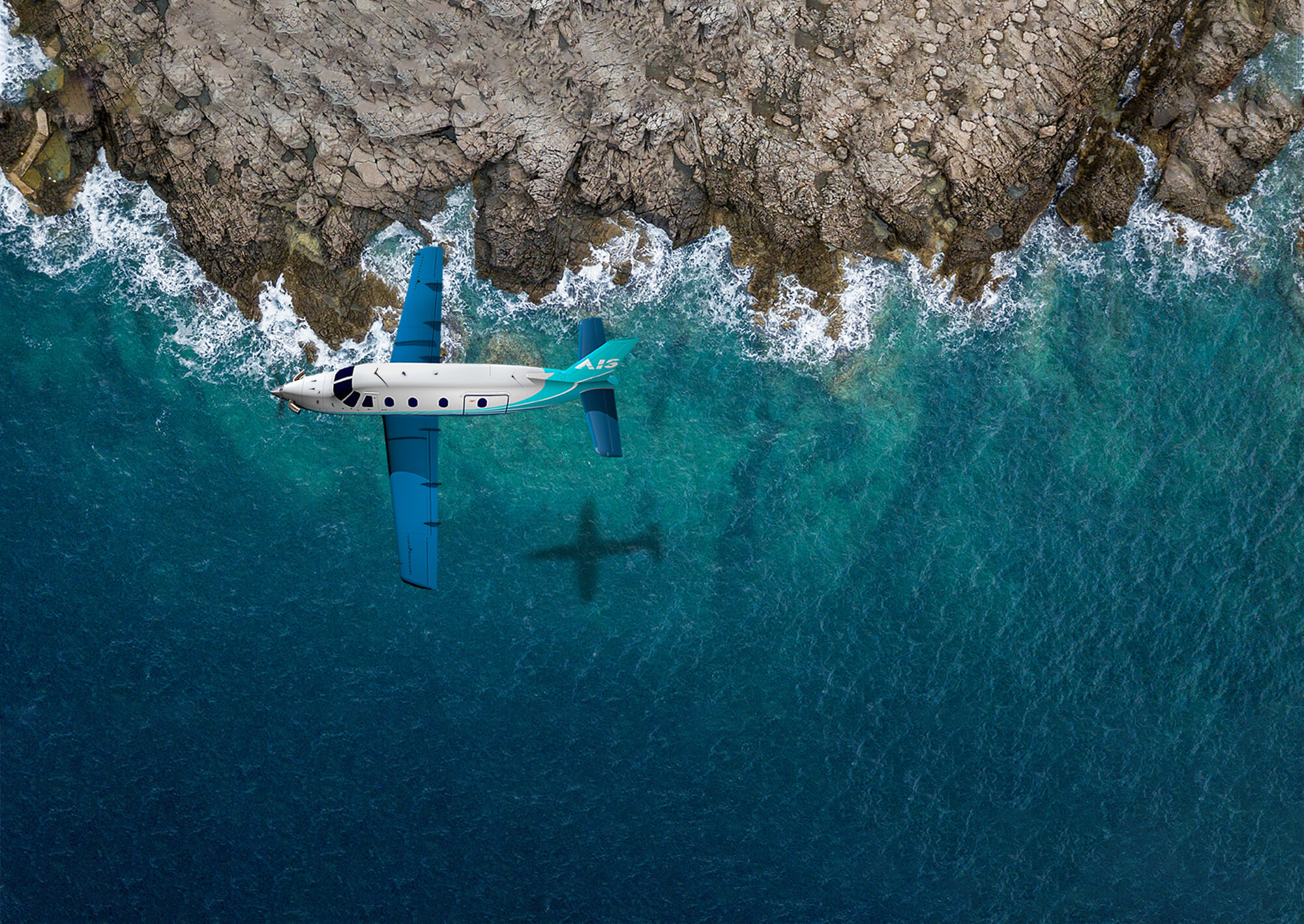 The Spirit of Flight
---
United by our passion for aviation engineering, AIS is driven to provide industry operators with cutting-edge design solutions built upon strategic global alliance production platforms across all regions.
About us
---
AIS is comprised from international industry experts with cumulative experience encompassing the majority of major global OEMs. AIS pivots on modern aviation integrations business-models, providing low-CAPEX and low-risk turn-key solutions. Our solutions encompass design, production and certifications, assuring longevity and sustainability of each programme.
Our Expertise
---
Purpose-built solutions are achieved by our dedicated Integrations team representing comprehensive expertise within the Aerospace, Civil and Defence industries.
Aircraft Integrated Solutions, along with our partners, delivers best-in-class, full-service engineering and production solutions across all disciplines.
---
Our strategic focus is based upon purpose-built solutions to meet sustainable market requirements.
---
Our Goals & Values
---
Together, driven by the 4 crucial pillars of the aviation industry KPI's in concert with the ever evolving technology landscape; Safety, Budget Schedule and Quality, we strive to achieve end-to-end program efficiency.
Our Goals
Provide best-in-class aviation products and solutions for global market niches.
Design and build dependable, safe, quality aircraft to highest standards.
Consistently deploy innovative approaches to all aspects of aircraft builds.
Build solid partnerships that grow together.
Our Values
We possess passion for flight.
We constantly seek to fulfil the true pragmatic needs of the aviation marketplace, specifically the gap between market offerings and what is actually required for operational demands, reliability, maintainability and financial requirements of aircraft operators.
An alliance of industry requirements and people capital for sustainable dynamic growth.
Programmes
---
"The AIS SPIRIT delivers powerful productivity and compelling economics."
---
The AIS SPIRIT
Globally, Operators require products for their specific market demands which are based upon requirement-engineered solutions, these being purpose-designed and built in constant evolution with technology, providing practical capabilities that satisfy their operational needs:
Typical Market Offerings
Aircraft in market for limited-environment use
Limited to single cabin configurations
Lacking localised technical response and parts support
Costly maintenance and operating costs
Our Solutions
Dynamic versatility for a multi-purpose utility aircraft, along with the ability to operate from a variety of airfields and weather environments
Interchangeable cabin configurations
Geographically localised for rapid technical response and parts support
Minimised maintenance and operating costs with localised solutions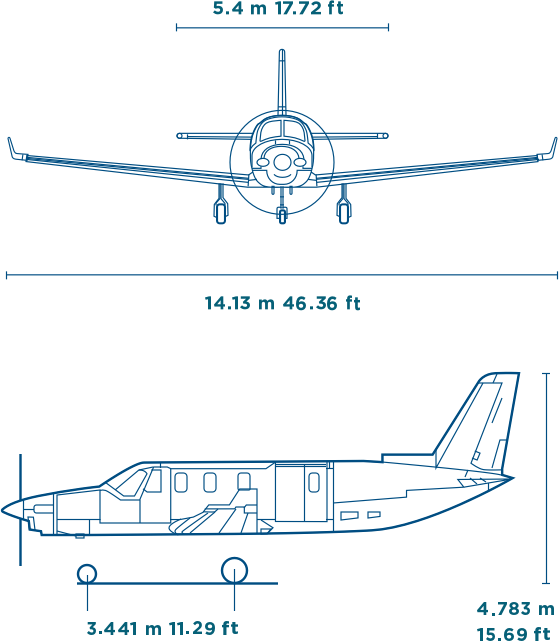 SINGLE ENGINE
TURBOPROP ADVANTAGES
---
- Simple maintenance and operation
- High cruising speed
- High reliability of powerplant
- Low fuel consumption
- Lower purchase and operation cost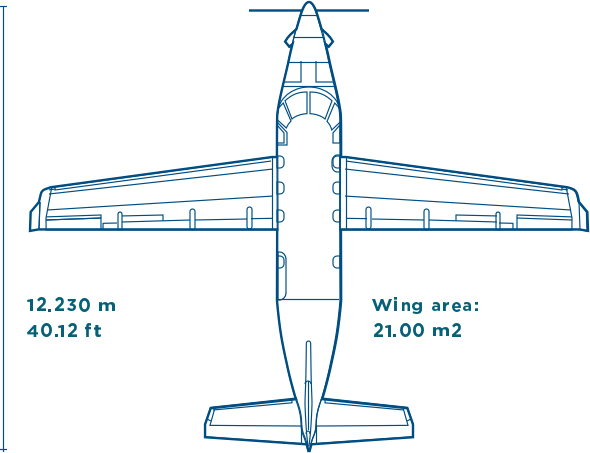 The AIS SPIRIT is a highly versatile EASA and FAA Certified aircraft capable of multiple cabin configurations serving Passenger, Cargo, and Multi-Mission markets.
DESIGNED FOR OPERATORS
This genre of highly regarded aircraft provides comfort, speed, utility, cost-efficient operation and maintenance, and field versatility.
CONVENIENT TRANSPORTATION
The AIS SPIRIT features a large Combi- passenger/ cargo door; permitting easy boarding of Commuters, VIP and/ or Cargo.
VERSATILE TAKE-OFF AND LANDING
Rugged "trailing link" landing gear package enables safe take-off and landing onto unimproved and commercial runways.
COST CONTAINMENT
Its reliable powerplant enables quick climb above weather, providing significant fuel consumption savings.
OPERATIONAL EFFICIENCY AND SAFETY
Certified to be safely flown by oneor two pilots, its cockpit controlsand advanced avionics are organised to minimize pilot workload and maximize safety.
The AIS Spirit is designed for versatility, performance, and operational flexibility.
It represents the recognitionof the viability for single engine turboprop business across global markets and may be deployed across a number of missions.
AIS SPIRIT INTERIOR CONFIGURATIONS
---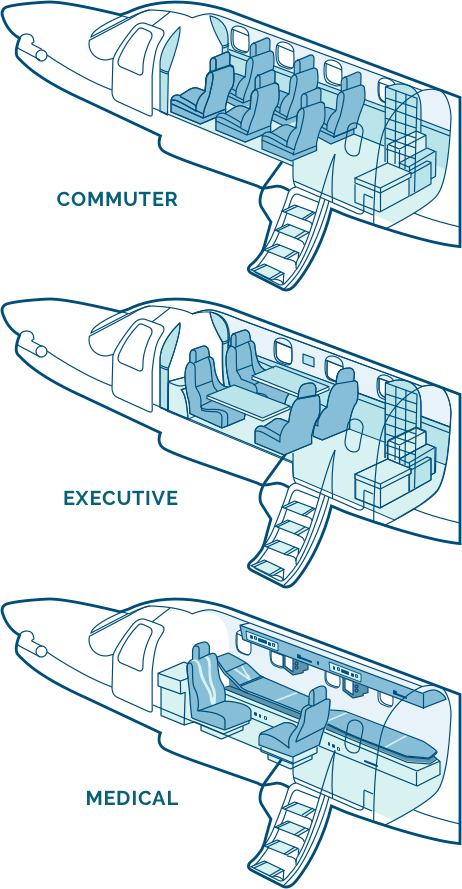 PLANNED SPECIFICATIONS
---
The AIS SPIRIT is the initial programme platform in conjunction with the EU's EASA and the USA's FAA
Dimensions
Length: 40.12 ft  (12.23 m)
Height: 15.69 ft  (4.78 m)
Wingspan: 46.36 ft  (14.13 m)
Wheelbase: 11.29 ft  (3.44 m)
Cabin Interior
Height: 4.46 ft (1.36 m)
Width: 4.76 ft (1.45 m)
Length: 18.04 ft (5.50 m) inc. cockpit
Maximum Seating: 2+8 (10)
Weights
Full Fuel Payload: 304.4 U.S. Gal (1,152 l)
Performance
Maximum Cruise Speed:
270 ktas (500 km/h)
Max Range: 1,544 nm (2,859 km)
Maximum Operating Altitude:
30,000 ft (9,144 m)
Powerplant & Propeller
Manufacturer: Pratt & Whitney
Model: PT6A-66D
Power Rating: 850 shp (634kW)
Propeller Manufacturer: Hartzell
Description: Carbon, 5-blade composite
with reversing
Avionics
Manufacturer: Garmin
Model: 1000 Nxi / TXi
Contact
---
Registered Address:
International House,
12 Constance Street, London, U.K.
Tel: +44 208 123 7669
Industrial Partnerships:
Aircraft Sales:
SKYPE:
SALES AIRCRAFTIS
Other Business Enquiries:
Admin@aircraftis.com
---
© Copyright 2019 Aircraft Integrated Solutions Ltd.